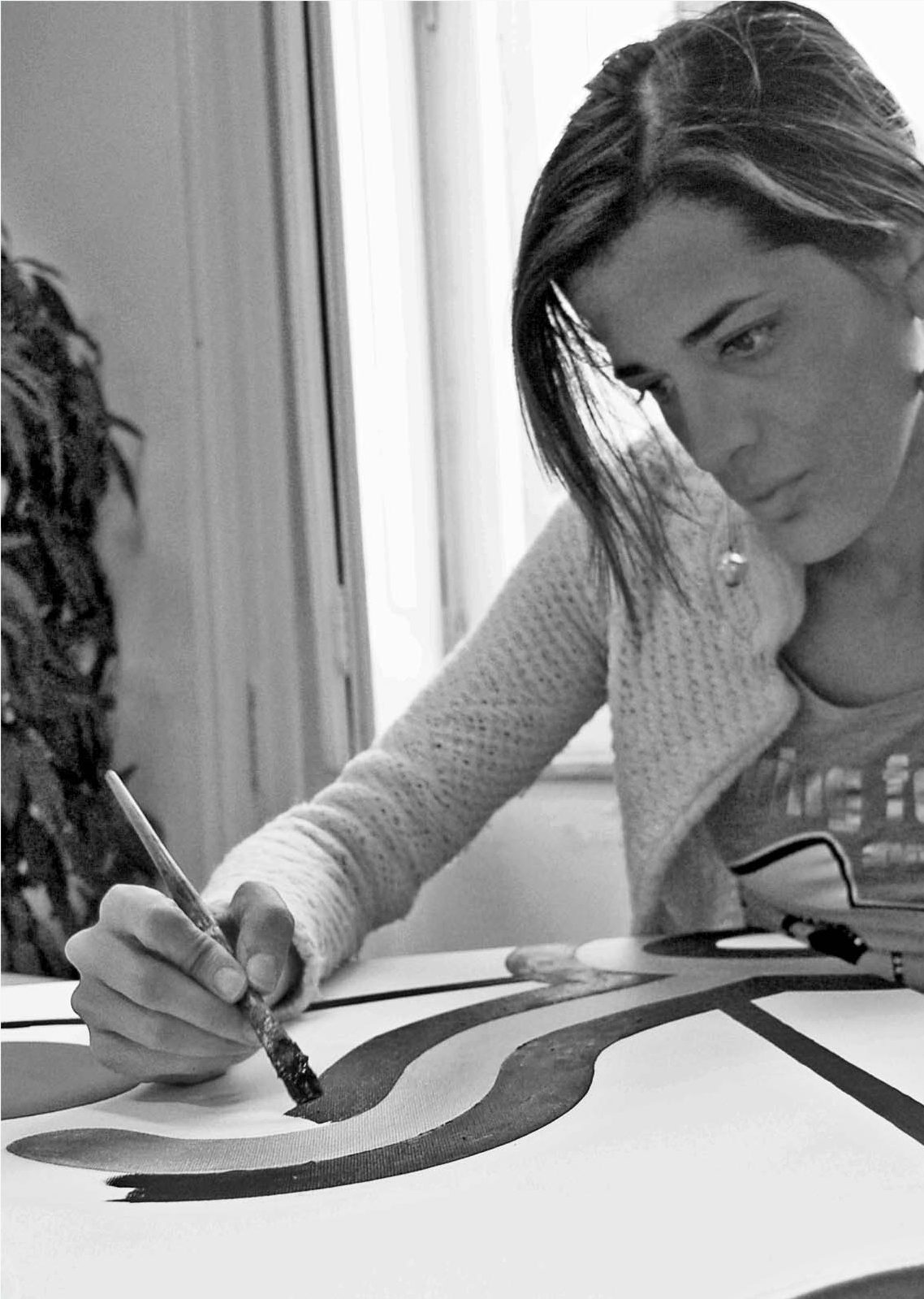 Eider Alonso, born in 1977 in the Basque Country. After completing her interior architecture studies in Bilbao where she was born and lived, she moved to Madrid, then to Rome and recently to Naples. An expert in interior design, Eider has always loved a strong, clean, perspective style. Since she was a young girl she paints conceiving her art in the lived space, the one to be furnished. Its symmetry, often introspective, is contaminated by words that come from afar, a travel baggage that maintains the European character in its decisive trait.
The acrylic colors she uses on canvas and wood are characterized by their sheen. His works, often commissioned mostly in large format, are present in Spain, France, Luxembourg, Italy and sometimes represent portraits. In 2007 Eider Alonso inaugurated his first exhibition at Palazzo Berio, choosing the city of Naples for his first exhibition.
Agrelli&Basta is a communication and advertising agency, founded in Naples in 2002. Always specialized in the integration of online and offline strategies, thanks to the skills of its teams, it knows how to blend content and design, creativity and technology.